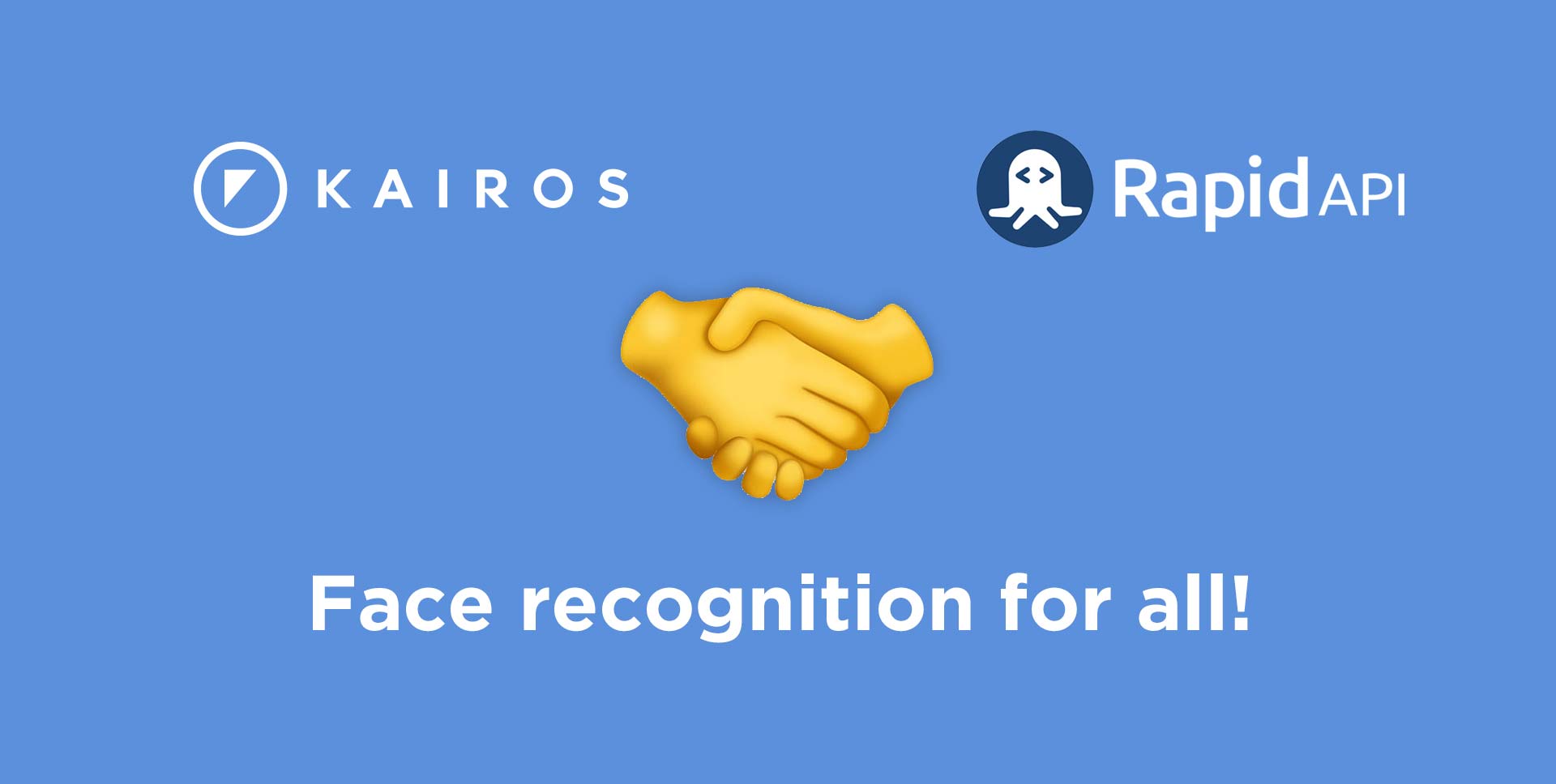 Facial Recognition is in big demand with businesses all over the world—from preventing fraud to enabling more profitable customer experiences; it's becoming the natural authority on identity. Which is why we're excited to announce a renewed partnership between Kairos and RapidAPI—the leading API marketplace for software developers.
Together, we're bringing the benefits of ethical and scalable facial biometrics to a wider audience, helping developers and businesses alike get access to one of the planet's best face recognition algorithms.
Why RapidAPI and Kairos Facial Recognition?
Finding the right API for your project can be, well, troublesome. There are so many to choose from. RapidAPI solves this problem by bringing all public APIs to one place. Developers can not only connect more easily to these APIs, and manage multiple connections, but they can also rate them, discuss them, and help shine a light on the best APIs.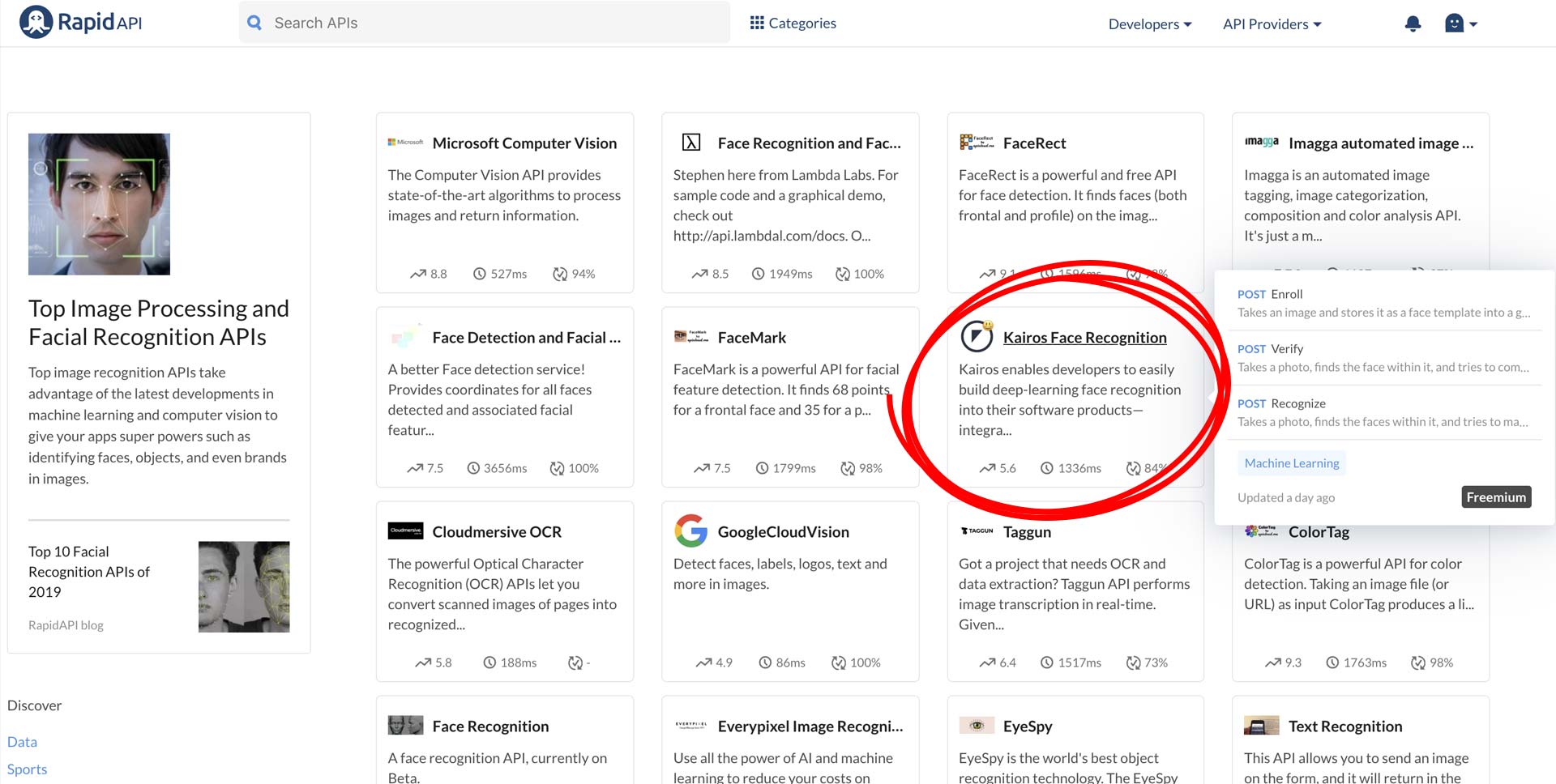 ? Oh, look it's us! Kairos facial recognition API is now re-listed on the RapidAPI marketplace.
All the digital products we take for granted today, make use of APIs (think about that the next time you order lunch thru DoorDash, or book a vacation getaway on Airbnb). And when these APIs can connect and work with each other, they become infinitely more powerful.
Over 500,000 developers are connecting with over 8,000 APIs from innovative startups like Stripe and Algolia to tech-giants such as Google and Microsoft. So, having Kairos available thru RapidAPI is a no brainer. Now, thanks to RapidAPI you can add Kairos face recognition to your API favorites, and make the most of face recognition in your products.
Special shout-out to our RapidAPI friends; Idit Oryon, Alex Walling and Brian Wu. Your patience, enthusiasm and helpfulness is a credit to your company ??.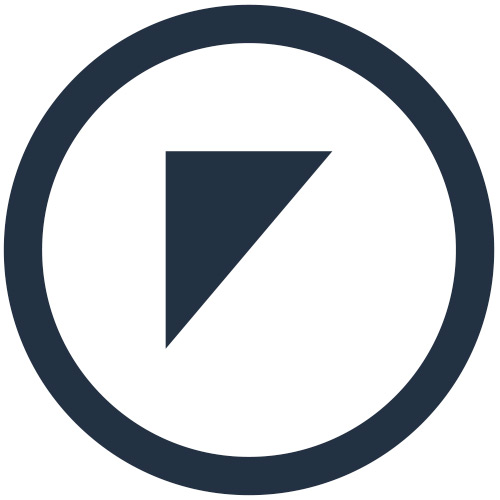 Team Kairos
Kairos provides state-of-the-art, ethical face recognition to developers and businesses worldwide.